Grooming brand switch to aluminium packaging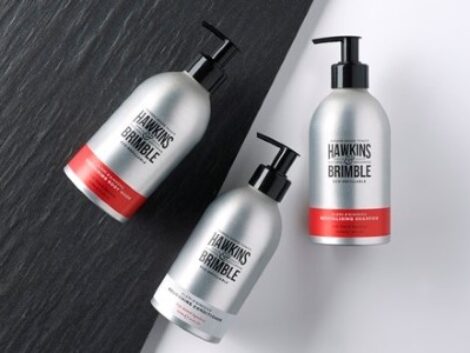 Men's grooming brand Hawkins & Brimble will move three of its most popular product lines to aluminium packaging.
The initial focus is on: The Energising Elemi & Ginseng Body Wash, Revitalising Shampoo, and a Conditioner.
The aluminium packaging will be produced by Vetroplas in conjunction with its Spanish partner Envases.
All the products will be refillable from a 100% recyclable pouch.
Simon Dix, managing director Vetroplas, said: "Hawkins & Brimble is one of an increasing number of ethically-minded companies which really care for the planet and are determined to do their part in reducing plastic.
"Aluminium achieves this whilst also bringing greater appeal and looking good on the bathroom shelf."
Like what you read? metalpackager.com/subscribe